MEET OUR TEACHING STAFF

Mrs. Mikolajczyk
Kindergarten


Mrs. Mikolajczyk earned her Bachelor's Degree in Elementary Education with certification in TESOL (Teaching English as a Second or Other Language) from Northwest University in Kirkland Washington. Her first five years of teaching were in middle and high school with second language learners from over 19 countries around the world. She worked with students and families from Russia, Poland, France, Mongolia, Iran, Egypt, China, Taiwan, Korea, Japan and Central and South America. She has a Master Degree in Education and nineteen years of classroom teaching experience. Mrs. Mikolajczyk develops children into eager, capable learners. Mrs. Mikolajczyk worked as a substitute teacher for four years while working on her Master's Degree. It was her subbing experience that convinced her that she really enjoyed teaching kindergarten and first grade. She moved to California in 1998 and started working at Trinity Lutheran School the same year.

She loves working at Trinity Lutheran School with its Christian and strong academic focus.

Mrs. Wright
First and Second Grade

Kerrie Wright has been teaching here at Trinity Lutheran School since 2008 and is a graduate of Trinity as well. She earned her Bachelor of Arts in Liberal Studies with a concentration in California History from California State University, Long Beach. Currently Mrs. Wright teaches 2nd grade. She enjoys spending time and traveling with her family and friends, camping and parasailing in Lake Tahoe, and photography.

Ms. Pruitt
Third and Fourth Grade

Miss Rennegarbe
Middle School


Rachael Rennegarbe earned a Bachelor's degree in Elementary Education (Multidisciplinary Studies) with a specialization in mathematics from Texas Lutheran University. She taught grades 4th-6th for 5 years at Christ's Lutheran School in Odessa, TX while also working as a youth leader and Sunday School superintendent at Hope Lutheran Church in Midland, TX. After moving to California, she started working here at Trinity Lutheran School, beginning as a music teacher, part time Middle School teacher, and preschool administrative assistant. Over the past 9 years, Rachael has taught everything from 3rd grade to 8th grade Math and Science. Rachael enjoys various crafts, music, reading, and motorcycle riding.

---
This is what one of our students has to say about Trinity Lutheran School:

"I like my school because it has advanced technology. We have iPads, Smart Boards and computers. We have good teachers who teach and help us learn."
Robin, 7th Grade
---
Are you looking for a Preschool or Infant Care Center? Click here and learn about Trinity's Preschool and Infant Care Center.
---
IMPORTANT
Some of the content on our web site requires Adobe Acrobat Reader to view. If you do not have this free program installed on your computer, click on the program name for a free download.
---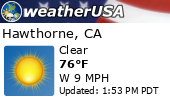 ---
---