HOT LUNCH
Choice Lunch (Children's Choice) empowers kids and parents. With 16 choices a day, our menu runs the gamut from healthy "kid favorites," to sophisticated culinary creations. Every day, Choice Lunch offers a broad menu in order to delight diverse palates, dietary restrictions and preferences. When children and parents are able to select an entrée together, kids learn the importance of their food choices and that nutrition matters. To register for hot lunch service for your student simply log on to www.choicelunch.com and use the registration code "Trinity" to create your account.
---
This is what one of our students has to say about Trinity Lutheran School:

"We say prayers and I like my friends."
Jayla, 1st Grade
---
Are you looking for a Preschool or Infant Care Center? Click here and learn about Trinity's Preschool and Infant Care Center.
---
IMPORTANT
Some of the content on our web site requires Adobe Acrobat Reader to view. If you do not have this free program installed on your computer, click on the program name for a free download.
---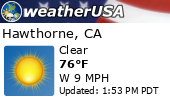 ---
---