"I like my school because we have good teachers who take their time showing us how to work things out. Also we have good technology that can help us when we need to research something for an assignment. The teachers are like family to us, they can help us with problems we have."
Ashley, 7th Grade

---
Are you looking for a Preschool or Infant Care Center? Click here and learn about Trinity's Preschool and Infant Care Center.
---
IMPORTANT
Some of the content on our web site requires Adobe Acrobat Reader to view. If you do not have this free program installed on your computer, click on the program name for a free download.
---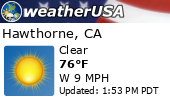 ---
---